With over 600 branches across the country, Jewson leads the way as a major supplier of sustainable timber and building materials. Jewson celebrates 180 years of supplying building materials and supporting the trade through offering a wide range of quality materials and products from everyday core essentials to the latest sustainable innovations. 
In addition to timber and building materials, Jewson also has specialist landscaping, joinery, insulation, tool hire, brick, kitchen and bathroom centres up and down the country.
As with LABC, the customer is at the heart of everything Jewson does. Their friendly and knowledgeable staff aim to provide the highest levels of customer service. Jewson recognises that each customer has their own specialist needs. Therefore they offer a tailored service to meet individual requirements and assist thousands of customers with their building supplies. Use the links below to contact Jewson about services they offer to:
Check out their website here.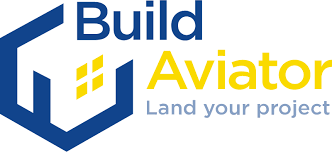 Build Aviator provides solutions and services to ease the build processes for Architects, Specifiers, Developers, Contractors and Self-builders.
Through partnerships with leading UK merchants, Build Aviator has brought material procurement into building assessment tools such as SAP, Acoustic studies and estimating, to help reduce the risk of a performance gap between design and build.
The Build Aviator services include:
SAP Assessments with support from the preliminary design stages
Estimating services for new-builds, material change of use projects, extensions, renovations amongst many other types of projects
Acoustic Services in partnership with LABC Acoustics
Registered Construction Details approved by LABC
ATTMA certified air-tightness Testing
For further information visit the Build Aviator website.
Visit the Awards page to find links to everything you need to know about the LABC awards.