The humble stopcock underwent a revolution a few years ago when the Surestop stopcock was launched. This allowed you to turn your water on and off with the flick of a switch.
Now we also have the Surestop i-watercontrol which will deliver further benefits for landlords, as the ability to control mains water at any time, from any place and anywhere in the world is realised for the first time.
The technology which has been developed to protect properties from severe water damage is delivered through an integrated smart technology app which allows the water to be turned on and off remotely via a phone, tablet or PC, perfect for unoccupied properties or for the occasions when a water leak is detected and the property owner is not at home, cannot locate the stopcock or is unable to turn the traditional version.
Surestop i-watercontrol
Surestop i-watercontrol will bring a whole new dimension to water control, minimising damage from leaking water and giving flexibility for turning water on and off in unoccupied properties. The technology is ideally suited to single or multi-occupancy dwellings and brings a new degree of adaptability to both one-site and off-site water control."
The i-watercontrol water valve and remote controller is battery operated and easily integrates into domestic and small commercial plumbing systems.
With just a 30-minute installation time it can be installed by any qualified plumber and is WRAS-approved for drinking water supply. It succinctly links with the app developed by Surestop which can be downloaded to any smart device, it is unaffected by limescale and can be used in conjunction with the Honeywell Home leak detector and sensing cord. By having the ability to switch off mains water within seconds of you being alerted the i-watercontrol offers so much more; reduction in water wastage, massive reductions in costly repairs and not to mention piece of mind.
Water damage can be incredibly costly to homeowners and those who manage properties, with Surestop i-watercontrol leaks can be mitigated, systems can be easily and remotely controlled and, mains water within properties can be simply managed at times of need.
Further information about the Surestop i-watercontrol is available from www.surestop.co.uk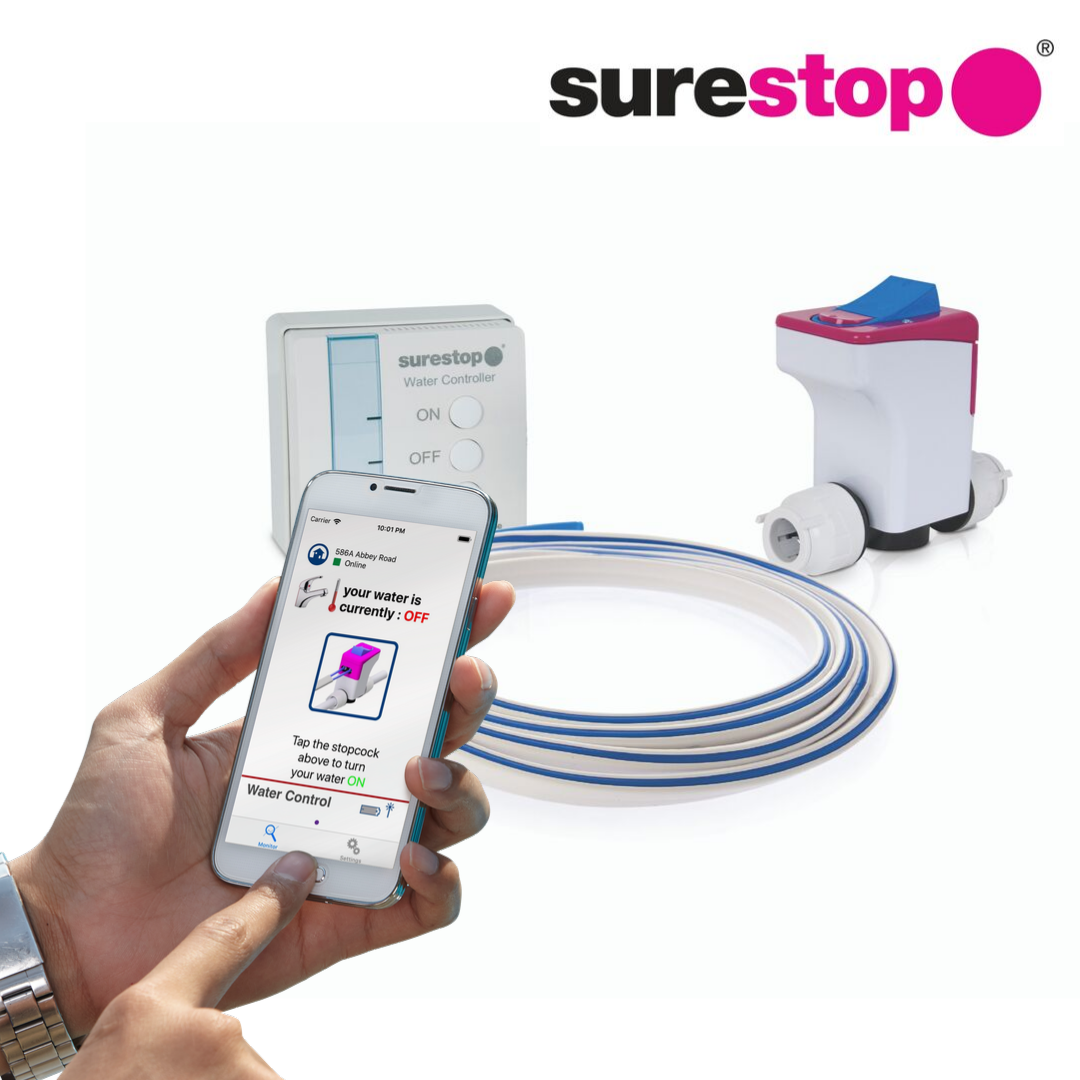 Visit the Awards page to find links to everything you need to know about the LABC awards.