Interesting in contacting any of our speakers? Email info@labc.co.uk or visit our Team page for individual contact details.
Anna Thompson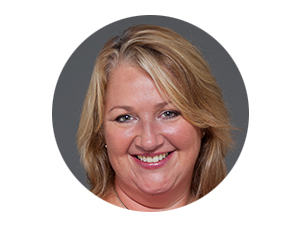 Anna Thompson FRICS C BuildE FCABE is a Chartered Building Control Surveyor and Chartered Building Engineer with over 35 years' experience in Local Authority Building Control. Previously Building Control Manager at East Devon District Council and Director of Training at LABC, Anna is now Head of Engagement. 
Anna is a member of the Construction Leadership Council RMI Working Group, the CLC SME Housing Sub Group, the Constructing Excellence SW Leadership Council, the CESW Quality and Compliance Group,  and is a Women in Construction Ambassador.
She is passionate about recruiting to the construction industry and widening awareness of non-trades roles in schools and colleges.
Anna has a reputation for her engaging and interesting presentation style and has spoken at many industry events including conferences run by RTPI, BRE, LABC and RICS.
David Ewing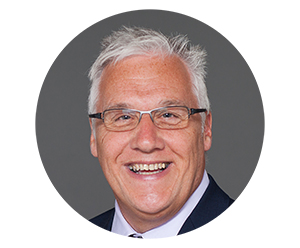 David Ewing BSc (Fire), MRICS, MiFireE has worked within Local Authority Building Control for over 30 years at several Authorities in the East Midlands and has a wealth of experience in all things technical, operational and legislative.
As Head of Guidance, the main focus of David's role is to communicate LABC's technical & legislative policy and other matters relating to the building regulations to LABC's managers, surveyors and other stakeholders including all segments of the construction industry and homeowners.
Key to this is the creation of a structured learning platform for building control personnel at all levels of experience, with training ranging from face to face through to online courses and CPD. 
He also has technical input into LABC Assured and works as part of the LABC Fire Risk Assessment Service that is the largest FRACS accredited body in the country.
Lorna Stimpson
Lorna's career in Public Service Building Control spans over 30 years where she has held roles from building control surveyor up to senior managerial positions.  Lorna joined LABC in 2008 as Business Development Director, advancing to Deputy Managing Director in 2015 and Chief Executive in 2019. 
As LABC's Chief Executive, Lorna leads the implementation of LABC's strategic programmes on quality, standards, competencies and learning, including accredited qualifications and informal continuous professional development programmes.  
Lorna is a member of the Joint Regulators' Group working with MHCLG and HSE, National Fire Chiefs Council and the Local Government Association to define, pilot and test the new regulatory approaches outlined in Dame Judith's Final Report. She sits on the Building Regulations Advisory Committee, the BECS Strategy Group, the Overarching Competence Framework Advisory Group and other professional committees focussed on improving standards and outcomes in the construction industry. 
 
Martin Taylor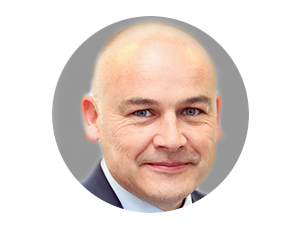 Martin Taylor BSc., MRICS, PgDip. was one of the first Building Control professionals to obtain corporate membership of the RICS when Building Control became recognised as a separate discipline in 2001.
Martin has worked across Building Control in varying capacities over the last 30 years.
Working at a range of District, Borough and Metropolitan local authorities together with private sector Approved Inspector experience. Martin has delivered Building Control services to a wide portfolio of clients and building types.
Diversifying into a role of wider public sector senior management Martin has group managed the full suite of local authority regulatory services at Head of Service and Assistant Director level.
Martin coordinated LABC's responses to Dame Judith Hackitt's independent review of Building Regulations and Fire Safety and was a member of two of the Working Groups that informed both the interim and final report.
Martin is now part of MHCLG's Joint Regulators Group and various supplementary working groups piloting the new regulatory tools and approaches outlined within Dame Judith's final report as we transition towards a new regime and the creation of the Building Safety Regulator.
 
Further information
If you would like one of our speakers to speak at your event, get in touch with us at info@labc.co.uk.
Five reasons why choosing local authority building control offers peace of mind.