LABC West Midlands Building Excellence Awards 2017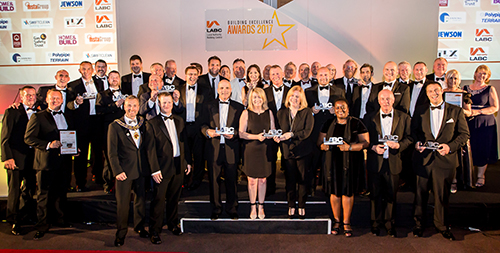 Construction professionals from the fields of architecture, building and design as well as our own local authority building control surveyors gathered at the International Conference Centre in Telford last Friday 7 July.
The occasion?
The LABC West Midlands Building Excellence Awards 2017, presented by LABC's Managing Director Phil Hammond.
What are the LABC Awards for?
The LABC Awards showcase buildings and design teams that have had to tussle with difficult technical or construction issues and building site constraints. They highlight innovative and creative solutions and building control professionalism that leads to safe, sustainable and high quality construction projects.
And the winners were...
On the night there were 15 winners and six highly recommended. Projects included The Courtyard Theatre (part of the Royal Shakespeare Company in Stratford-upon-Avon) Merryfields Special School in Newcastle-under-Lyme, and a new library at the University of Birmingham in Edgbaston.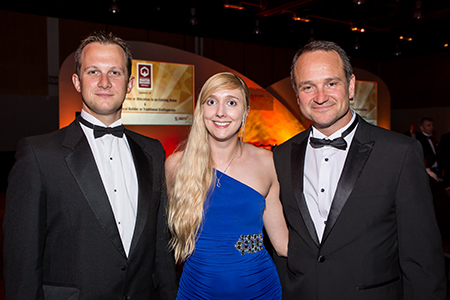 The LABC awards are a level playing field where small local architects and builders rub shoulders with large PLCs with developers like Galliford Try, Bouygues and BAM Construction at the top end sharing the prizes with local and regional companies, which were well represented.
Award trophies and certificates were presented by representatives of sponsors Home & Build, FMB, Jewson, Polypipe Terrain, TLX Insulation, Swiftclean, The Gas Safety Trust, LABC Acoustics, and LABC Warranty.
All regional winners automatically qualify for our Grand Finals which will be taking place on Friday 10 November at the Westminster Park Plaza in London.
It's all about partnership
Paul Everall, Chief Executive of LABC, said: "Our Building Excellence Awards are an opportunity for the industry to celebrate good practice. Our winners demonstrate how positive working relationships with local authority building control teams achieves high quality, sustainable buildings. Our awards are unique because they recognise how this cooperation improves building standards and professionalism across the industry."
Good news for Pancreatic Cancer UK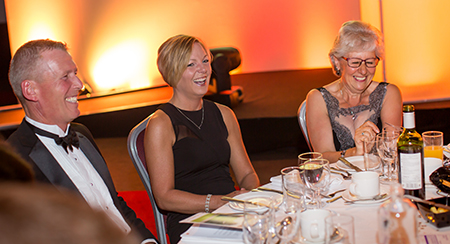 During the night another £1,700 was raised for LABC charity of the year Pancreatic Cancer UK. Inching ever closer to his target, Richard Scott is hoping to beat the already impressive amounts raised in previous years: "We shouldn't see raising money for charity as a competitive event...but I would love to match or even exceed those amounts."
Further information on Richard's chosen charity, as well as his reasons for choosing can be found on this page.
Further information
To view the full list, visit our winners and highly commended page.
To download free photos of the evening go to www.labcphotos.co.uk.
For media enquiries, or to arrange an interview, please contact: Louise Williams at louise.williams@labc.co.uk or call LABC at 020 7091 6860.