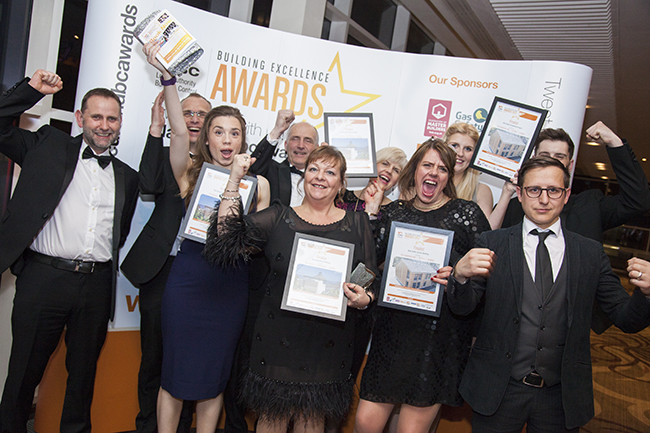 Spring has sprung in Newcastle and on Friday 7 April, 400 building industry professionals gathered together for a glittering springtime event celebrating outstanding construction on at the LABC Northern Building Excellence Awards 2017.
Contractors, architects, designers and local authority building control surveyors were among the guests at the Hilton Newcastle/Gateshead  event which was presented by LABC's own Lorna Stimpson. 
What are the LABC Awards for?
The LABC Awards showcase buildings and design teams that have had to tussle with difficult technical or construction issues and building site constraints. They highlight innovative and creative solutions and building control professionalism that leads to safe, sustainable and high quality construction projects.
And the winners were...
On the night there were 15 winners and five highly recommended, with projects ranging from converted churches to a brand new music therapy centre, and of course the teams and individuals working on them.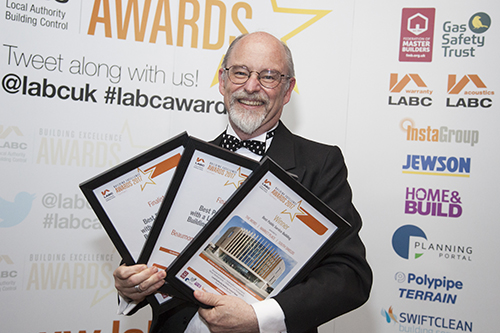 The LABC awards are a level playing field where small local architects and builders rub shoulders with large PLCs. Developers including Carillion and Tolent at the top end shared the prizes with local and regional firms, which were well represented.
Award trophies and certificates were presented by representatives of sponsors Home & Build, FMB, Jewson, Polypipe Terrain, TLX Insulation, Swiftclean, The Gas Safety Trust, LABC Acoustics, and LABC Warranty.
All regional winners automatically qualify for our Grand Finals which will be taking place on Friday 10 November at the Westminster Park Plaza in London.
It's all about partnership
Paul Everall, Chief Executive of LABC, said: "Our Building Excellence Awards are an opportunity for the industry to celebrate good practice. Our winners demonstrate how positive working relationships with local authority building control teams achieves high quality, sustainable buildings. Our awards are unique because they recognise how this cooperation improves building standards and professionalism across the industry."
Good news for Pancreatic Cancer UK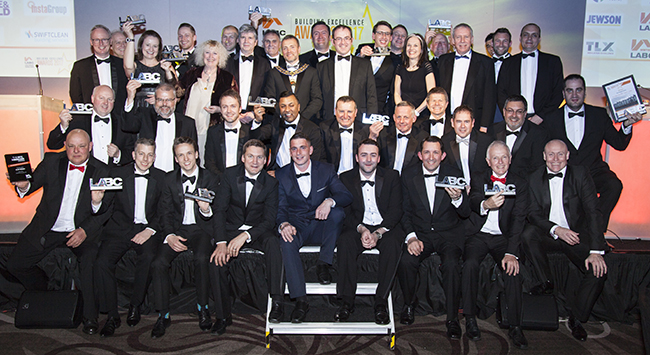 During the night, £2,900 was raised for LABC charity of the year Pancreatic Cancer UK. Richard Scott, this year's LABC President, said that he hoped the amount raised this year would exceed the impressive amounts of money our guests have helped us raise in previous years: "We shouldn't see raising money for charity as a competitive event...but I would love to match or even exceed those amounts." (To find out why Richard has chosen this particular charity, visit this page help him, visit this page.)
Further information
To view the full list, visit our winners and highly commended page.
To download free photos of the evening go to www.labcphotos.co.uk.
For media enquiries, or to arrange an interview, please contact: Louise Williams at louise.williams@labc.co.uk or call LABC at 020 7091 6860.