Do I need building regulations approval for electrical work?
Your responsibilities as a homeowner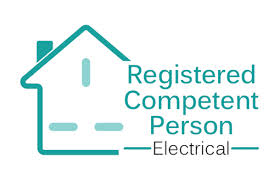 Did you know that it is your responsibility to ensure that any electrical installation in your home complies with building regulations?
We recommend that the work is either completed by a competent person scheme-registered electrician, or checked by one. (NB Please note that checking by a third party registered electrician does not apply in Wales.)
Under Part P of the building regulations, DIY work and electrical installation work carried out by non-registered traders should be checked and certified. As the property owner, you're ultimately responsible for ensuring electrical work complies with the rules.
The regulations do not stop you doing your own work or using an unregistered tradesperson, but you will need to make a Building Regulations Application for approval.
It's easier and safer if you use an electrician registered with a government-authorised competent persons scheme because then you may not need to put in an application to your local authority as they're authorised to do this.
Useful links
Your local authority building control team is always available to help. To be on the safe side, speak to them about your project before it starts. 
Read our homeowners' frequently asked questions.