Enhancing the fire performance of wood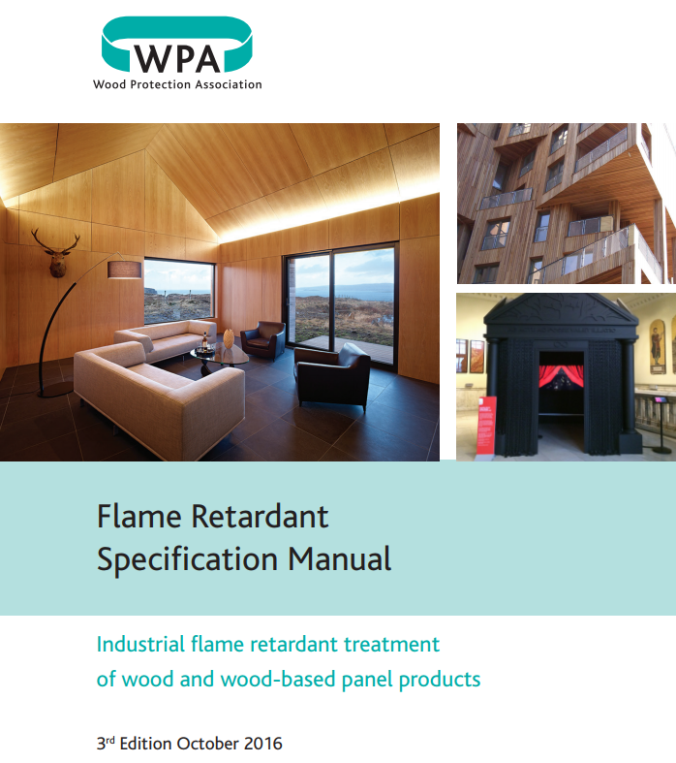 The positive environmental profile of wood is driving a surge in its use as a construction material. In this article, the Wood Protection Association (WPA) looks at how flame retardant (FR) treatments enhance the fire performance of wood and wood based panel products.
In the critical early stages of a fire, it is the reaction to the fire properties of the various materials and substrates exposed that are vital, i.e. ignitability, heat, smoke and burning particle release. From a building regulations perspective, this imposes a requirement for the internal linings to adequately resist spread of flame over their surface and have, if ignited, a rate of heat release or fire growth which is reasonable in the circumstances.
Once a fire is more developed, then containment becomes the top priority in design with the use of compartmentation a common strategy. At this stage, it is the fire resistance ratings of building elements such as walls, floors and fire doors that then becomes critical.
Wood is a long-established construction material
The performance of wood in a fire is well understood. For instance we know untreated softwood will typically burn approximately 19mm on each exposed face in 30 minutes. Rigorous testing regimes such as those required to meet the 'Euroclass' reaction to fire standard (BS EN13501), have added to this understanding.
Flame retardant treatments
Flame retardants work by making wood more difficult to ignite and by slowing the rate at which a fire can develop. This improves its performance and can improve its reaction to fire rating from a typical Euroclass D rating to either Euroclass C (limited lateral spread of flame, similar to a BS476 class 1 rating) or B (very limited lateral spread of flame, similar to BS476 class 0).
There are two tried and tested ways that flame retardant treatments can be used effectively on wood based materials:
The surface treatment or impregnation of finished products under factory controlled conditions that are independently quality assured.
The incorporation of an appropriate flame retardant as an integral part of the product manufacture (eg. FR MDF, OSB or plywood).
A third method, using a brush or spray application onsite is not recommended. This is because products used for surface treatment depend on correct application rates and/or film thicknesses being achieved and can only be reliably achieved by application under factory controlled conditions.
Fire performance can only be assured when application is through an independent certification and accreditation scheme for suppliers. You should always ensure this will be provided.
Flame retardant product and process quality assurance
The WPA operates two complementary, independent quality schemes to verify that flame retardant treated wood has been treated/manufactured appropriately for its end use. These are:
1. A flame retardant formulation Product Approval Scheme
2. A treatment process quality assurance scheme called 'WPA Benchmark FR'
The product approval scheme involves an in-depth review of fire test data on particular flame retardant formulations by an independent panel of experts.
The 'WPA Benchmark FR' scheme includes an independent audit and quality assurance check on companies applying these formulations or building them in at the time of panel manufacture.
The WPA also publishes a concise Specifiers Checklist and full FR Technical Manual for timber flame retardants to help designers, contractors, and building control to ensure they get the flame retardant performance required. This provides you with the reassurance that everything has been done correctly and nothing is left to chance.
More information and the technical manual can be downloaded at the WPA website www.wood-protection.org.
Contacts for further information
WPA Director: Steve Young steve@wood-protection.org
WPA Technical Director: Gordon Ewbank gordon@wood-protection.org
Sign up to the building bulletin newsletter
Over 48,000 construction professionals have already signed up for the LABC Building Bulletin.
Join them and receive useful tips, practical technical information and industry news by email once every 6 weeks.