Assured compliance
Local Authority Building Control (LABC) Registered Details is a one-off certification process proving compliance with building regulations and standards across England, Wales and Scotland. Registering your product, system or house type with LABC increases industry confidence while also raising the profile of your company.
As the only scheme of its kind supported by all local authorities, Registered Details can: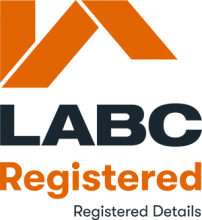 Help ensure acceptance by all local authorities across England, Wales and Scotland.
Increase industry confidence in the performance and suitability of each registration.
Make the building control process faster, easier and cheaper by simplifying the submission route.
Provide a readymade library of rigorously checked systems and products for specifiers.
Ensure easier structural warranty approval through our association with our colleagues at LABC Warranty.
Architects, specifiers and builders
Find an LABC registered system, solution or building type:
Search for a Registered Detail
Manufacturers and distributors
Apply for Registered Details status and for more information, contact a member of our Registered Details team on 020 8616 8120 or email rd@labc.co.uk.
Apply for Registered Details status or search for a Registered Detail.
LABC's Registered Construction Details are a set of thermal details designed to minimise heat loss through weak points in the building envelope.

Search for a detail that offers cost-effective compliance.