Reviews
Here are just a few examples of why our customers love working with us...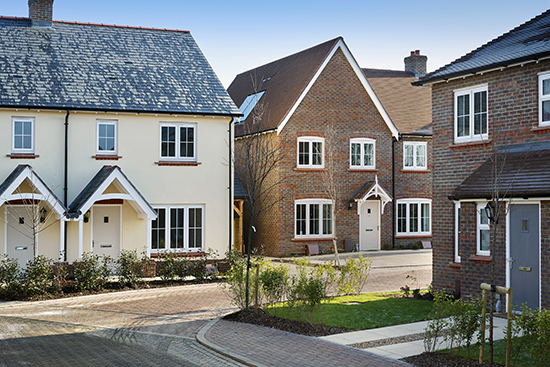 "Thomas Homes has found Swindon Borough Council's Building Control team a pleasure to work with, on the Old Railway Quarter. The experience and professionalism they  brought to this hugely complex development, has ensured the delivery of this legacy scheme."
Chris Brotherton, Director Thomas Homes
"At NC Architects Ltd we strive to be the best we can be, only using the very best labour both in house and with our appointed consultant teams. This approach has allowed us to be streamlined, collaborative and react quickly to changes as a team saving our clients time and money.
"Swindon Borough Council's (SBC) Building Control team fit perfectly into this ethos and triumph all the same attributes we employ and expect. Their approach to working with you and the regulations collaboratively from day one of the design right through to project completion and beyond is exemplary and given the choice we wouldn't go anywhere else for our building control needs."
"We request to use SBC Building control with all our clients on all our projects from large developer housing right through to large and small commercial projects. The clients that are resistant to change at first very quickly change their mind when they see what SBC Building control have to offer.
"Another very important part of SBC Building Control is their involvement in the LABC Partnership scheme. This has been an invaluable service again streamlining the process of plan checking from well-established professional relationships.
"With helpful staff, a can do attitude all at a competitive price, why would you go anywhere else? Long may the relationship continue."
Bill Pier, NC Architects
 
Ask your local authority building control team what they can do for you
"Croudace are always keen to work alongside the local Building Control departments and the quality that has been produced has in no small way been aided by the relationship that we have had with Arun District Council and Basingstoke and Deane under the Partner Authority Scheme."
David Butler, Building Manager of Croudace
 
"Working with Oldham BC team is always great as they are always ready to help with any problems, and their quick response with any questions I have on any details. It's always a pleasure working with Oldham Building Control."
Richard, site agent
 
"From the initial structural inspection through to the completion of the finished product there has been a dynamic and pragmatic working relationship...positive approach to solving problems..."
David Smith, engineer
 
Pls follow @EastMidsBC for building control /regs info, they provide great value & qlty public service, ensuring high standards in building.
Olly Cogan (@ollycogan1) February 22, 2017 (Twitter)
 
"The City [of London] was very proactive and always willing to give advice. They were also flexible in their interpretation of the regulations which was crucial to our project. Their extensive knowledge of the existing building, for which we also worked closely with the City as the base-build Architect, was critical to the successful outcome of our project."
Maurice Brennan, Rogers Stirk Harbour and Partners
 
Ask your local authority building control team what they can do for you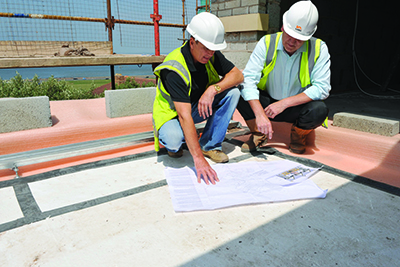 "Alongside the LABC, we have been able to produce a scheme that has a positive long-term legacy, added value and clear importance on achieving best practice within the built environment."
Stephen Clark, Assistant Site Manager, Speller Metcalfe
 
"​​As a company with a great deal of experience in barn conversion work throughout the South West we always asked the Local Authority Building Control to carry out our building regulation compliant requirements. Local authority inspectors have the right type of varied experience to not only inspect but to discuss, advise and contribute to the successful outcome of our projects."
Venture Properties & Development Company
 
"The City of London Building Control Department has been pivotal in delivering our project with their knowledge and proactive approach."
Richard Carter, Gardiner & Theobold LLP
 
"We've had a very good working relationship with LABC over the last 15 years and get on really well with their common sense approach to the Regulations."
Chris Parker, Marketing Manager Newland Homes
 
​Further information
View some case studies. Or get in touch with LABC - we're always happy to help.