Safer Future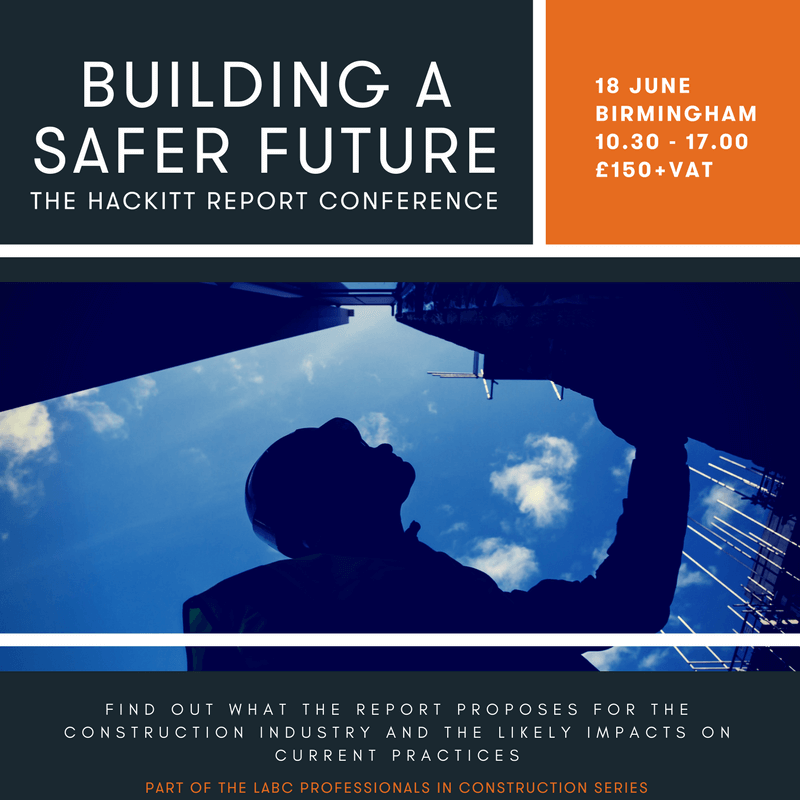 Articles, documents and events relating to Dame Judith Hackitt's Independent Review of the Building Regulations and how LABC is working to implement recommendations. (This page will be updated as developments occur.)
News
Implementing Hackitt - another milestone for LABC - National standards are being enthusiastically taken up by councils.
The LABC 10 point plan to progress the Hackitt recommendations - What we've been doing over the last 18 months.
LABC welcomes Hackitt Report and vows to implement recommendations - LABC's opinion on the recommendations within the report.
Events
'Building a Safer Future' - The Hackitt Report Conference - Taking place on 18 June in Birmingham.
Documents
Building a Safer Future - Independent Review of Building Regulations and Fire Safety - Final Report - Dame Judith Hackitt's final report.