Fire Safety in Towers Conference - 15 September 2017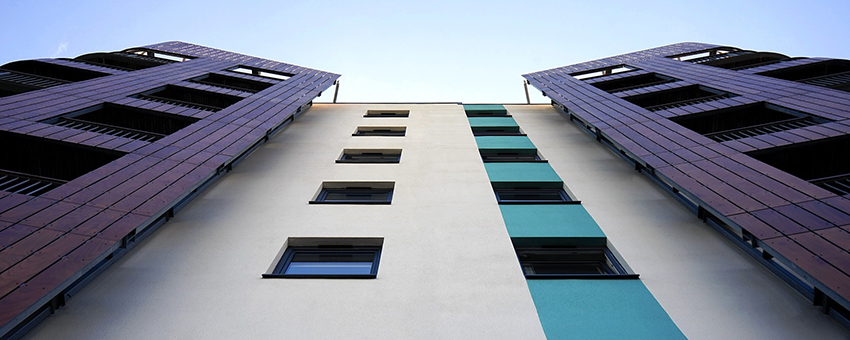 The recent tragedy at Grenfell Tower has rightly focussed attention on industry practice, regulations, testing and certification.  It's also raising questions about retrofit work, the RRO and fire risk assessments.  All aspects of the relationship between building owners, design teams, manufacturers, contractors and sub-contractors are also coming under examination. 
All professionals need to review their own areas and understand what others are doing, either before them or after them in the chain that delivers new build and refurbished towers.
This one-day event is organised by LABC and looks beyond the building regulations at a number of key issues. Its purpose is to create awareness across professions and to help all to see fire safety as a 'golden thread' that everyone needs to protect through the design, specification, purchasing, construction and post-occupation management.
Programme
10.00
Registration & Refreshments
 
10.30

Welcome to the conference

Phil Hammond

Managing Director, ​LABC

10.35

High rise façade fires: a worldwide concern

Douglas H. Evans, P.E., FSFPE

Fire Protection Engineering for the Built Environment

11.15
Session title TBC
Rachel Stephenson, DCLG
11.45
Accredited Fire Risk Assessments

Martin Taylor

Commercial Director, LABC

12.15
Lunch & Networking
 
13.15
ETICS

Station Manager Merlyn Forrer

Fire Protection Manager - Area 3 Manchester, Greater Manchester Fire & Rescue Service

13.45 
Getting it right on site - what are the common failures during construction?

Rob Burridge

Managing Director, LABC Warranty

Richard Smith

Technical Director, LABC Warranty

14.15
Protecting the "Golden Thread"

Neil Gibbins QFSM FIFireE

Chief Executive Officer, The Institution of Fire Engineers

14.45
Networking & Refreshments
 
15.00 
Sprinklers - the fail-safe answer? An analysis of sprinkler effectiveness

Steven Mills

Secretary, National Fire Sprinkler Network​

15.30
Practical advice on the way forward

Dr Jonathan Evans

Director, MCRMA

CEO, Ash and Lacy

16.00 
Final Round-up & Questions

Phil Hammond

Managing Director, LABC 
*Programme subject to change
Cost
The day delegate rate including refreshments and lunch is £110 + VAT per delegate
Senior managers and professionals who should attend include:
LABC represents all local authority building control teams in England and Wales and is the national organisation for local authority building control compliance policy, guidance, training, standards and marketing covering 320 teams and 3,000 professionals and technical support personnel.
Conference Dates
Sorry, no conferences could be found.