We are now accepting entries for the 2015 regional awards
You can use the drop-down list on the left-hand side panel to select your region and check deadline dates and other details, or you can click here to go straight through to the nomination page. Please note that you must be registered as an LABC member or user to complete the form. If you aren't already registered, please click here to sign-up.
What are the LABC Building Excellence Awards?
The LABC Building Excellence Awards celebrate all that's good in the construction industry. Our awards aren't really about aesthetics, instead we look for other vital elements in the creation of excellent buildings; technical innovation, sustainability and high performance. We also seek the 'X' factor special working relationships that produce new or creative solutions.
And size doesn't matter; LABC is delighted to recognise excellence in kitchen extensions, new homes, schools, retail centres or notable buildings like the Shard or Olympic Stadium.
How do the LABC Awards work?
The LABC Building Excellence Awards are a two-stage process beginning in each of our 12 regions.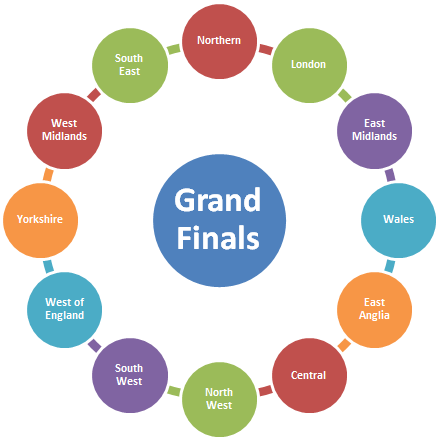 Regional winners are automatically shortlisted for the LABC Grand Finals which are held in London in the autumn.
How do I apply?
Our building control surveyors submit nominations for schemes completed during each year that have made an impression on them, but we also like to receive submissions from our clients.
If you think that you and your team have excelled on a particular project or if you have a great working relationship with a building control surveyor or team, you can enter. All submissions will be validated by the building control surveyor involved before being put to the judging panel.
Regional Awards
Grand Final
Watch Paul Everall, LABC Chief Executive talk more about the LABC awards