What is a building control surveyor and how do I get to be one?
Building control surveyors and building control officers make sure that building regulations are followed during construction.
The building regulations cover areas such as fire safety, public health, energy conservation and accessibility. If you want to use your knowledge of safe construction to help keep building standards high, this job could be ideal for you.
Key skills?
You'll need to have good problem-solving skills. You'll also use your excellent communication skills to explain technical terms and regulations clearly to members of the public and other professionals like architects and engineers.
Qualifications?
Most new building control surveyors have an HNC, HND or a degree, or an equivalent qualification in building studies or a related subject.
Also, view LABC's recently introduced qualifications pathway.
You can also move into this job from another role in building and construction.
We advertise building control vacancies for councils throughout England and Wales. Your next job could be one of them.
What does a typical day look like?
As a building control person, you'll work on the planning and construction phases of building projects to make sure they meet building standards. Projects can range from a small housing extension to a large city centre redevelopment.
In this job you're likely to:
Work closely with architects, designers, builders and engineers.
Make sure building designs and plans meet regulations.
Suggest ways to make the building project more cost effective like reducing energy and water use.
Carry out regular site inspections at each stage of the building process.
Write inspection reports and keep records.
Attend dangerous structures, advise on how to make them safe and help safeguard the public.
Check safety at public venues like sports sports grounds, open-air events, cinemas and theatres.
Issue completion certificates.
On all projects you will take into account how your decisions will affect the contractors' time and costs. If you decide that a building project doesn't meet regulations, you may start legal proceedings to change or stop building work.
Working hours and conditions
You would normally work 9am to 5pm, Monday to Friday. You may sometimes be on a 24-hour call-out rota, for example if the emergency services needed you to inspect an unstable building.
You will usually split your time between the office and site visits. You can be on site in all weather conditions and some jobs may involve working at heights on scaffolding or ladders.
Income
Starting salaries can range from £22,000 to £27,000 a year.
Experienced surveyors can earn between £30,000 and £40,000.
Senior surveyors can earn up to £60,000 a year.
(Figures are intended as a guideline only.)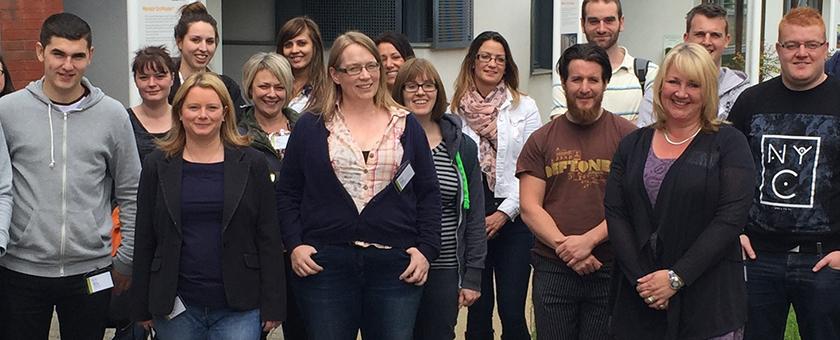 Entry requirements
Most new building control surveyors have an HNC, HND or a degree or an equivalent qualification. Employers may also prefer you to be an accredited member of a professional body such as the Royal Institution of Chartered Surveyors (RICS), the Chartered Institute of Building Engineers (CABE) or The Chartered Institute of Building (CIOB). LABC have also launched a new building control qualifications pathway - find out more here.
Relevant degree subjects include:
building studies
civil engineering
structural engineering
building control
building surveying
You can also search on the RICS, CABE and CIOB websites for information about accredited degrees.
Experience of working in building and construction may help you get into this career. It can also help you to start building up contacts in the industry and give you a taste of what it's like to work in this sector. Having a group of contacts may help you to find paid work later on. You can get experience through a placement year whilst at university or college, through part-time or holiday jobs or by work shadowing.
You may also move into building control from another area of building or construction, like quantity surveying.
Training and development
Once you start working you would normally receive on-the-job training. You may be encouraged to work towards a degree or a postgraduate award if you don't already hold one.
Becoming a member of a professional body such as RICS, CABE or the CIOB may improve your career prospects. It can also reinforce your professional status and show that you keep your knowledge and skills current. Other membership benefits include continuing professional development, training and events.
Your route to membership may depend on your qualifications, your level of professional experience and your current job role. Visit the RICS, CABE and CIOB websites for more information.
Skills, interests and qualities
To be a building control officer or surveyor you will need:
A thorough knowledge of building regulations
A good understanding of the technical side of construction
Good problem-solving skills
A tactful approach
Strong IT skills
Excellent communication and negotiating skills
The ability to explain technical terms clearly to members of the public
Time management skills and organisational ability
Good teamwork skills, with the ability to work alone when required
(The original version of this article first appeared on the National Careers Service website and has since been updated.)
Meet our Trainee of the Year
Find out what 2018 Trainee of the Year Bhavesh Patel had to say about building control and winning his award:
We advertise local council building control jobs from throughout England and Wales.