Congratulations on being a LABC Building Excellence Awards regional winner! It's now time to book your tickets for the Grand Finals.

Awards night details
Tickets are £170 plus VAT per person and include a complimentary drinks reception, three course meal and top class entertainment.
Individual tickets can be booked, as well as tables of 10 and 12. Tables of 12 are limited, please check with the awards team before you book a table of 12 on 0208 616 8124.
When?
Friday 8 November 2019.
Timings?
Arrival and reception drinks starting from 18:30 pm, welcome speeches at 19:30 pm, awards presentation starting at approximately 22:00 pm, with carriages at 00:30 am.
Where?
The Park Plaza Westminster Bridge in London, home to the 2019 LABC Grand Finals.
Address: 200 Westminster Bridge Road, London SE1 7UT.
Accommodation details
We have a limited number of rooms available at the Park Plaza Westminster Bridge for the night of the 8 November at a preferential rate. Double rooms for single occupancy are £195 plus VAT inc. breakfast and double occupancy rooms are £205 plus VAT inc. breakfast. To book these please click here and note the terms and conditions. 50% of the rooms are available to book until Tuesday 24 September and the remaining rooms are available to book until Tuesday 8 October, subject to availability.
Please note: The hotel is currently having technical issues with their web pages so if you wish to book rooms please contact the reservations team on 0333 400 6201 (option 1) or email ppwlres@pphe.com and quote block code LABC081119.
Contact details
If you have any queries please email us at awardsenquiries@labc.co.uk or contact the awards team on 0208 616 8120.
Winners & highlights from 2018
View the full list of winners and high commendations from 2018 and watch these video highlights from last year's awards night:
About the LABC Building Excellence Awards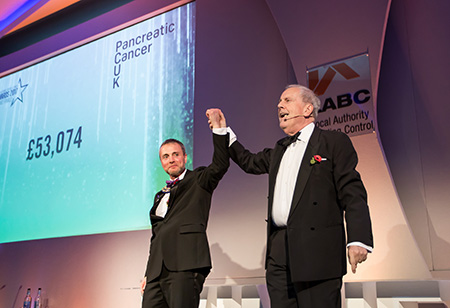 The LABC Building Excellence Awards showcase buildings and design teams that have had to tussle with complex technical or construction issues and building site constraints. They highlight innovative and creative solutions and building control professionalism that leads to safe, sustainable and high quality construction projects.
For media enquiries, or to arrange an interview, please contact Dan Falchikov at dan.falchikov@labc.co.uk or on 020 8616 8120.
Our awards season wouldn't be as successful as it is without our sponsors.
Visit the Awards page to find links to everything you need to know about the LABC awards.