LABC West Yorkshire Building Excellence Awards 2018
The West Yorkshire region celebrated their building achievements at a sparkling event on Friday night in the Cedar Court Leeds/Bradford Hotel 2018.
The event? LABC's West Yorkshire Building Excellence Awards 2018.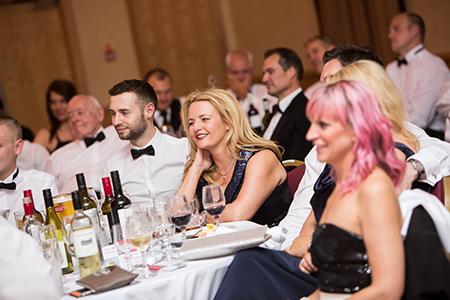 220 attendees from the world of construction, celebrating alongside West Yorkshire local authority building control teams, joined LABC at the event hosted by LABC's own Deputy Managing Director Lorna Stimpson.
Why do we run the LABC Building Excellence Awards?
The awards recognise excellently constructed buildings from a technical point of view - they are not necessarily given to the "prettiest" building, although some of our finalists' buildings are beautiful as well as technically brilliant.
We appreciate the technical challenges construction and design teams face and these awards celebrate how they've faced up to and overcome them thanks to great working partnerships and technical know-how.
The 19 winners and 2 highly commendeds this year ranged from a timber-framed chalet style individual home to the restoration of the stunning Georgian Grade I-listed cloth hall, Piece Hall.
LABC's Chief Executive Paul Everall said, "The awards are an opportunity for us to celebrate some of the very best in construction in England and Wales, recognising the high level of quality and skill we can and do reach in the UK."
As always, thanks to sponsors of the awards, Abbey Pynford, Actis, FMB, Home&Build, Jewson, LABC Acoustics, LABC Warranty, Planning Portal, Polypipe Terrain and Swiftclean. (Find out about our sponsors here.)
The winners will go up against the North, East and South Yorkshire winners to qualify for the Grand Finals, which will be held on Friday 9 November at the Westminster Park Plaza in London.
Nearly £1,500 was raised for local charity Yorkshire Air Ambulance.
We advertise local council building control jobs from throughout England and Wales.