Ever thought about a building control career?
View all of our current local authority building control jobs here, or read on to find out more about careers in building control below...
Building control careers advice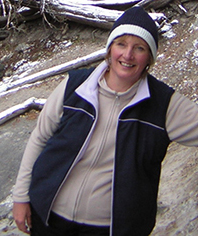 A career in building control offers a unique opportunity to be involved in virtually all aspects of the construction process. It can provide you with the opportunity to work with a variety of people from technical experts and construction professionals through to the general public carrying out works for the very first time.
LABC members can apply for bursary funding to help them with their tuition fees, find out more here.
What do Angela (left) and Izabela (below) say about their building control jobs?
Find out what Building Control Manager Angela Edwards (right) has to say about her job. 
And what does Izabela think about her role in building control? Find out below:
No two days are ever the same!
A role in building control can be exciting and varied, covering minor domestic extensions right up to major commercial developments. Your responsibilities can also involve dealing with dangerous structures, demolition works and enforcement cases. The ability to develop and nurture client relationship and manage difficult cases will be key, therefore a positive "can do" approach to your work will be essential. (Read 'Is Building Control the Career for you?')
At LABC we are passionate about building control and committed to investing in the development of existing staff and new entrants into the industry. Working as part of a local authority building control team will help you to develop your practical, problem solving and interpersonal skills as well as your technical knowledge and expertise.
View our current building control jobs
Do you think that you have what it takes to have a building control career?
If you are looking for work experience or are interested in becoming a building control trainee please contact your regional LABC representative for advice on current vacancies (or have a look at our jobs page).
Our building control trainees
Meet some of our recent trainees as they share their stories on how LABC has been beneficial to their careers...
Daniel Anon - Trainee of the Year 2017

"My dad knows how much hard work I've put in these past couple of years, both in university and at the council and I think he's very proud of me."

Jack Pritchard - Trainee of the Year 2016

"The role of surveyor is extremely challenging as no two days are the same...The support that LABC and my team have given me since I started can be seen throughout my work."

Seb Jackson - LABC Bursary Student

"But the benefit wasn't just financial – the bursary was another motivating and driving force behind my success at HNC level."

Sarah Evans - Trainee of the Year 2010

"Being nominated really boosted my confidence. It was great knowing that the people I worked with had the belief in me to put me forward for a nationally recognised award."

Shaun Farman - Trainee of the Year 2015

​"It was fantastic to be awarded LABC's Trainee of the Year 2015 and it really boosted my confidence. Since winning the award, I have been promoted to Building Control Officer and have become an accredited SAP assessor."
Related articles:
Newark and Sherwood District Council trainee wins LABC award
Related training:
Building Control Training Providers: BTEC and Degree Building Control Courses 2015
LABC Boot Camp Courses
Discussion Group:
Join the LABC LinkedIn Group "Recruitment, Training & Development" by clicking here. This group provides a space for discussions about development pathways, succession planning, training needs, skills shortages and resources. For help accessing content that is for LABC members only, contact Julie McNamee by emailing julie.mcnamee@labc.co.uk.