Technical Guidance: Building Regulations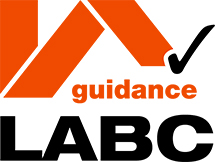 The Building Regulations exist to ensure the health and safety of people in and around all types of buildings and they provide for energy conservation, security, and access to buildings. 
The Regulations contain minimum requirements A to R to which buildings in England must comply (view the requirements and our additional guidance, as well as download the Approved Document relating to each part by clicking on the relevant section below). 
(Are you a homeowner getting started on a new building project, and need to know the basics about Building Regulations? We have some useful links for you.)
Are you a Homeowner and planning on carrying out alterations to your property, such as an extension, conversion or remodelling? View our Homeowner guides and find out if you need to make a Building Regulations application.
Find a full explanation of The Building Regulations here.