2017 LABC Building Excellence Awards Grand Finals winners announced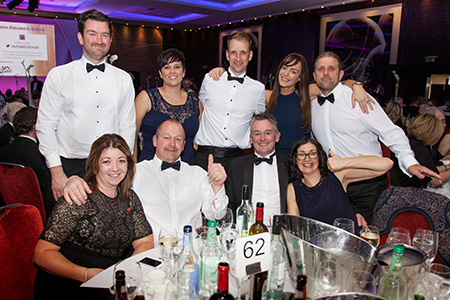 Congratulations to all of our 2017 LABC Building Excellence Awards Grand Finals winners!
The event, one of the most recognised in the construction industry calendar, took place on Friday 10 November 2017 at the Westminster Park Plaza in London and winners were announced by writer, broadcaster, actor and former Conservative MP Gyles Brandreth.
A panel of industry experts judged a list of the highest quality projects from around England and Wales to reward the best in technical innovation, sustainability and design.
Over 800 building industry professionals including contractors, architects and engineers, attended the celebration to find out which projects won across the 15 hotly contested categories.
LABC Chief Executive Paul Everall said: "Our Building Excellence Awards are an opportunity for the industry to celebrate good practice.
Our winners demonstrate how positive working relationships with local council building control teams achieve high quality, sustainable buildings.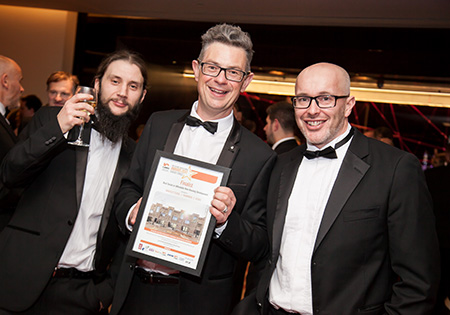 "Our awards are unique because they recognise how this cooperation improves building standards and professionalism across the industry."
A diverse range of projects won, including a fishing lodge, community special school and independent living scheme and there were 15 winners and one high commendation.
The cherry on the cake on this fantastic evening was that our guests raised more than £9,000 for LABC President Richard Scott's chosen charity. 
This gives a grand total of around £53,074 raised for Pancreatic Cancer UK over the year!
View a list of our Grand Finals Winners and Highly Commended
View and download photos from the evening
Find and share a press release
Find out everything you need to know about the LABC awards
About the LABC Building Excellence Awards
The LABC Building Excellence Awards showcase buildings and design teams that have had to tussle with complex technical or construction issues and building site constraints. They highlight innovative and creative solutions and building control professionalism that leads to safe, sustainable and high quality construction projects.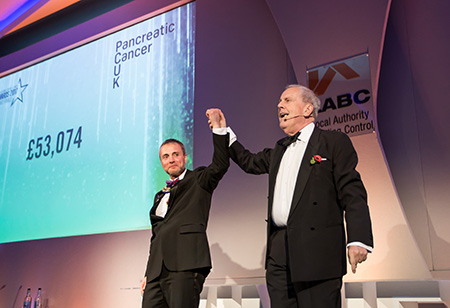 For media enquiries, or to arrange an interview, please contact: Louise Williams louise.williams@labc.co.uk or Philip Hammond phil.hammond@labc.co.uk.  LABC tel 020 8616 8120.
Sign up to the building bulletin newsletter
Over 48,000 construction professionals have already signed up for the LABC Building Bulletin.
Join them and receive useful tips, practical technical information and industry news by email once every 6 weeks.