Quality and risk – minding the retrofit performance gap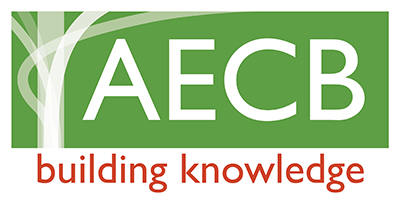 Creating a new building from scratch can have its challenges. But achieving the low energy retrofit of an existing building can in some ways present a greater challenge still. Even so, there is a growing number of impressive and successful low energy retrofits across the UK.
What's the secret to a successful retrofit – and what are the pitfalls to avoid? The team behind the AECB's CarbonLite Retrofit online course shares a few thoughts around ways to minimise the performance gap (or gaps)!
Reducing the energy performance gap
Many low energy retrofits never meet the ambitious energy targets that they were intended to achieve, for a wide range of reasons.
Sometimes, this is down to the design – for example if cold bridges at junctions between walls and floors, walls and roofs, walls and windows, etc. are not properly considered. Or if the design doesn't eliminate opportunities for thermal bypass so that parts of the building structure allow more heat to escape than was anticipated.
In other projects, the design is excellent, but not matched by the quality of the work on site. It can literally come down to "minding the gap" between one board of insulation and the next, or ensuring that the insulation layer is continuous and that obstacles (like drain pipes, chimneys or gas meter boxes) are removed, repositioned or insulation goes around them. Air leakage through gaps in the building fabric is another major cause of unintended heat loss.
The moisture performance gap
One issue that is perhaps less well known is the potential for moisture performance gaps. This could be any place where moisture is moving through or accumulating within the building fabric to cause a problem.
Again, a good design will minimise the risk of such issues occurring in the life of the building. Condensation risk tends to be lower when a building is externally insulated than when internally insulated – but careful selection of suitable products and their appropriate use can mitigate such risks. There are other considerations too – for example, moisture issues within a wall can vary between a wall facing south and one facing west or north (depending on prevailing winds and the microclimate around the building).
Even with a good design, failings in the build quality can lead to a moisture performance gap. This could be as simple as inadequate weatherproofing at the top of the external wall insulation or around the windows. Less obviously, unseen gaps in wall insulation might lead to cold spots as can unintended draughts through the building fabric. All these can, in turn, lead to mould growth on surfaces or unseen within the construction.
The air quality performance gap
First, let's put to rest the myth that all air tight buildings suffer from poor air quality. An air-tight building with appropriate ventilation (such as a well installed and maintained MVHR system) is very likely to have good air quality! For comparison, a rather draughty building with an inadequate ventilation system may have good air quality on a windy day, but poor air quality at other times.
Even with the right ventilation strategy, there can still be indoor air quality issues. This can occur where mould is forming due to some other performance issue, and mould spores and other air borne biological contaminants can make their way into habitable spaces.
Other performance gaps
The occupants of a building that has been retrofitted to be more energy efficient may well be looking forward to a warm, comfortable and healthy indoor environment. If there are draughts, cold spots and mould, or a noisy ventilation system (due to poor design or unsuitable position within the building), then the retrofit will fall short of their expectations.
Tips for success
It all starts with good design – by architects, energy consultants, ventilation system designers and others who know how to deal with the challenges of low energy retrofit.
With a well-considered, risk-based 'whole house' design in place, the next step is to achieve a high quality of construction that minimises the risks associated with poor workmanship. A combination of experience, training, good team attitude, and a quality control strategy are all key.
The AECB (Association for Environment Conscious Building) has invested over five years of extensive research to put together a unique online advanced retrofit training course, which brings together a wealth of knowledge on low energy retrofit and methodology designed to provide a comprehensive and accessible knowledge base for all those involved in repair, maintenance and energy efficiency improvement of existing buildings.
Want to find out more?
The CarbonLite Retrofit online course includes a number of free lessons that are publically available to raise awareness about moisture-robust, energy-efficient retrofit. Follow this link https://www.aecb.net/carbonlite/carbonlite-retrofit-training-course/ and register your interest if you wish to be sent details to access the free course materials.
Sign up to the building bulletin newsletter
Over 48,000 construction professionals have already signed up for the LABC Building Bulletin.
Join them and receive useful tips, practical technical information and industry news by email once every 6 weeks.