Discovery Channel's new renovation series is looking for you!
Are you, your client or anyone else you know starting soon on a renovation to turn an unused space into a holiday rental? 
If so Friel Kean Films, the people behind a new renovation series on the Discovery Channel, are hoping to talk to you. 
Whatever your budget, if you're selected to feature on Be My Guest they'll help turn your space into a profitable reality.
Whether it's a garage, loft or cellar they are interested in renovations that will start in the next month until September as they'll be filming throughout the summer.
Builders - you could also feature alongside your client as the project develops.
(N.B. Remember that any work that converts space into a habitat, no matter what its intended use, needs building regulations approval.)
See getting started on your building project.
Interested?
Ring Friel Kean (Glasgow-based) on 0141 212 2894 or email bemyguest@frielkeanfilms.com quickly!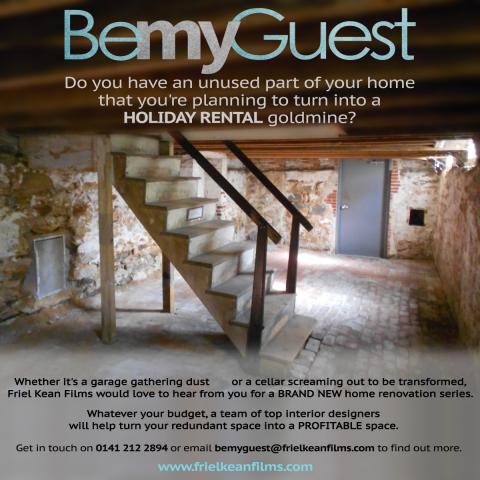 Sign up to the building bulletin newsletter
Over 48,000 construction professionals have already signed up for the LABC Building Bulletin.
Join them and receive useful tips, practical technical information and industry news by email once every 6 weeks.