Your building regulation application: the importance of getting it right
Recently, one of our LABC teams received an application for 'the refurbishment of and alterations to a dwelling'. When the surveyor arrived on site, this is what greeted him: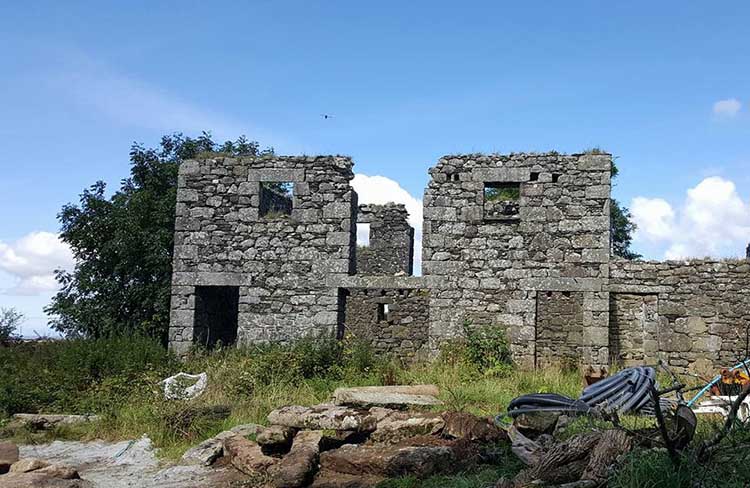 While technically correct, it did stretch the term 'refurbishment' a tad.
The site had been abandoned for over 50 years and there was very little left of the original construction. Unfazed by the description, the surveyor began assessing what requirements were controllable and agreed the next steps and information needed with the builder.
Your building regulation application - why the right information is key
When submitting a building regulation application, it's important to provide as much information as possible, not least to ensure that the building control charges are kept to a minimum for the work needed.
In this example, if the application had been more accurate, a structural assessment of the remaining structure could have been commissioned a few weeks earlier which would have saved time.
When it did take place, the assessment helped to determine how the new extensions could be constructed around the existing central core and whether the remaining masonry could sustain the loadings generated by the refurbishment.
The surveyor and the builder were then able to move forward to breathe new life into this very tired and deflated structure.
Your local authority building control teams are here to help
Demonstrating building control compliance shouldn't create a barrier for your project. Our surveyors are here to work with you, offer solutions, suggest alternatives and be proactive as part of your design team.
Sign up to the building bulletin newsletter
Over 48,000 construction professionals have already signed up for the LABC Building Bulletin.
Join them and receive useful tips, practical technical information and industry news by email once every 6 weeks.