LABC Building Excellence Awards: How to write a winning entry
Why the LABC Building Excellence Awards are good for your business – and how to write a winning entry!
Anyone who has ever been a finalist in the LABC Building Excellence Awards will tell you how great it is to have your hard work, commitment to quality and attention to detail recognised.
Our awards aren't just about great architectural merit or prestigious multi-million pound projects – they are about collaboration, overcoming hurdles and creating great buildings that people are happy to live or work in.
Taking part:
Helps you gain recognition and increase your reputation within the industry 
Rewards your team for excellent work
Gives you a chance to network with clients and peers at the awards
Raises your profile and helps secure future business
You can use our finalists logo on your van, quotes, website etc.
Who doesn't want to work with a winner?
We know you want to give your entry the best chance of winning, so here are our top tips on how to get your entry noticed: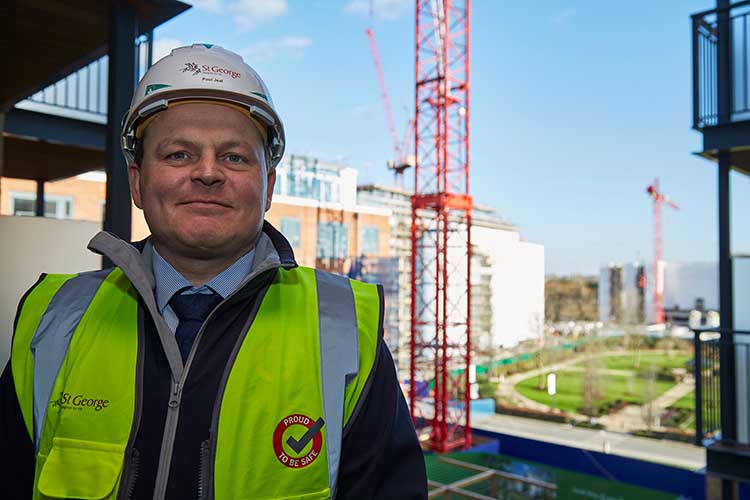 Good example:  Paul Jeal at Carvell House - LABC Residential Site Agent of the Year 2016, London
Include detail in your nominationHelp the judges see why your project or team is better than the others.
Give us a choice of attractive photos
We love to see at least three or four good hi-res photos (32mb maximum in total), taken in bright daylight if possible, preferably after you've finshed landscaping and moved the vans (you'd be surprised….) 
Make the photos relevant
So for a  "change of use" nomination give us pictures of the project before it starts and after it's completed, for a housing site supply photos of the different house types
Write great descriptions
Tell us what work has been done, what was difficult, how did you work well with your building control surveyor, how did you solve problems, why is the client happy with the project?
Is there enough relevant information?
We've detailed what we think will help you complete the form - print off the Judging Criteria to help you fill in the relevant information for each question, or have it open while you're filling in the form. 
Try using bullets
Try using bullet points if you've a lot to say. They're useful for putting your point across clearly and efficiently.
Give us the right contact details!
You'd be surprised how many people give us incorrect email addresses
Tell us what's unique
The last question is one of the most important: Why your project should win.
Sell your project/partnership/local builder/site manager to us. Include the biggest achievements or selling points. Highlight what's special or innovative about your nomination, how important it is, or the scale of the challenges that were overcome.
(For more detail and further examples visit How do I make a winning awards entry?)
Ready to nominate?
You can find everything you need here
Our awards team will be able to help if you have any queries about the awards process.
Sign up to the building bulletin newsletter
Over 48,000 construction professionals have already signed up for the LABC Building Bulletin.
Join them and receive useful tips, practical technical information and industry news by email once every 6 weeks.