October 2017 Update Pack available from Robust Details
If you are involved with designing or installing new roofs that include a party wall then the recent update to the Robust Details handbook will be of interest.
Although this is a relatively small update pack, with what appear to be minor amendments to flanking construction specifications, these changes will be hugely significant for those wanting to use them.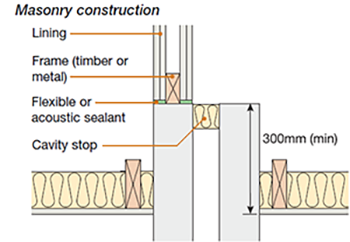 The junction between properties, particularly where a room in the roof has been formed, requires special attention and substantial work has been undertaken to verify the suitability of this construction element.
Until now, the Space4 room-in-roof, and the recently added NYTROOF Rapid Fit System had been limited to specific wall types, but now the use of both of these has been extended to all aggregate walls.
And following feedback, text has been added to each of the timber frame separating walls to clarify that they can accept the generic single-leaf spandrel described in Appendix A1 of the handbook.
For more information visit Robust Details.
Sign up to the building bulletin newsletter
Over 48,000 construction professionals have already signed up for the LABC Building Bulletin.
Join them and receive useful tips, practical technical information and industry news by email once every 6 weeks.