Well done to winners & highly commended at the LABC West Midlands Building Excellence Awards 2019
The LABC West Midlands Building Excellence Awards were held at the Telford International Centre, Shropshire on Friday 7 June 2019. There were over 200 guests in attendance from across the industry including teams from ProBuild 360, Shropshire Homes, Accord Housing Association and Lovell Partnerships.

Every year the LABC Building Excellence Awards showcase buildings and design teams that have faced complex technical or construction issues and building site constraints. The awards also celebrate the success of innovative, smart solutions.
Event highlights
The night was presented by LABC Head of Network Change and Transformation Richard Scott and across the board there were 15 winners and 5 highly commended entries – see all of the award-winners on this page.
Well done to all the winning projects, some of which included: Oakwood Gardens (Best Social or Affordable New Housing Development), Lawley Care Home (Best Small Commercial Project) and 1 Centenary Square (Best Large Commercial Project) pictured below.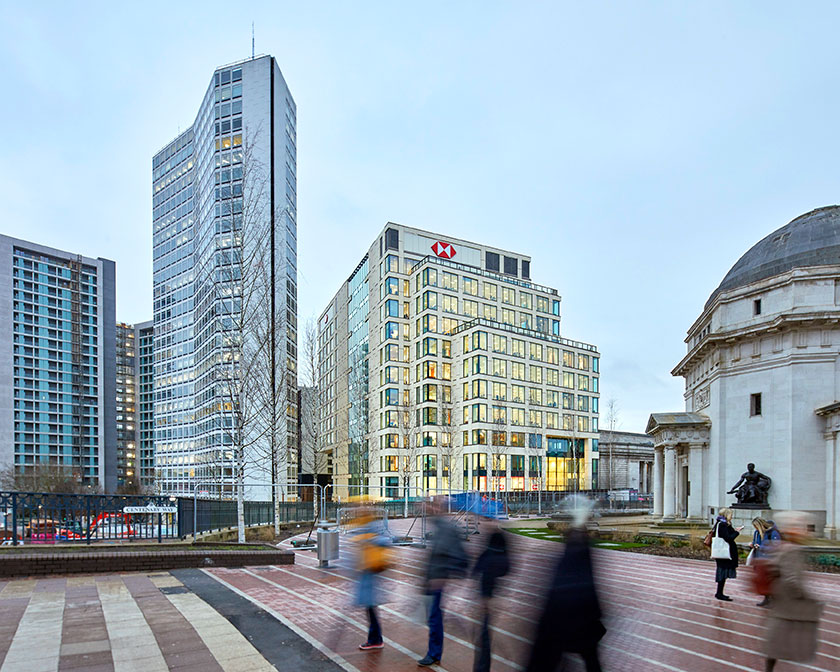 Thanks to all the generous donors, £1,040 was raised for LABC President Dave Sharp's charity of the year We Build the Future, which works to fund cancer research and build advice and support networks for people and businesses in the Construction and Built Environment Sector.
Silhouette artist Sassy Steve also entertained guests with personalised drawings on the night.
"These awards are different. They aren't about good looks or fancy design (although many winners incorporate both). They are about quality and standards. No other building awards look at how well buildings are put together from start to finish and the skills and competencies of those who design and construct them. We are very proud of everyone involved – they show the way ahead for the industry."

Paul Everall CBE, Chief Executive at LABC
Pictures from the West Midlands Building Excellence Awards night 2019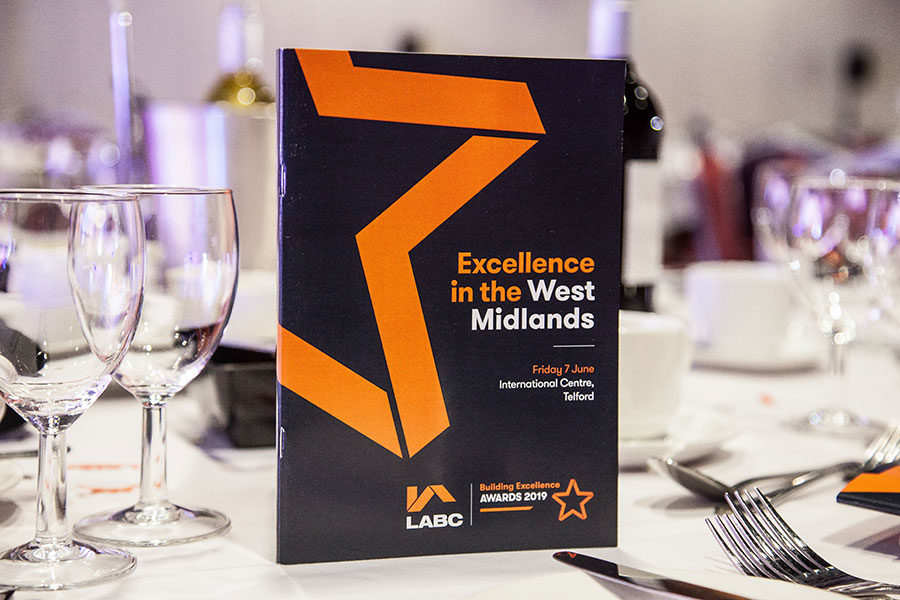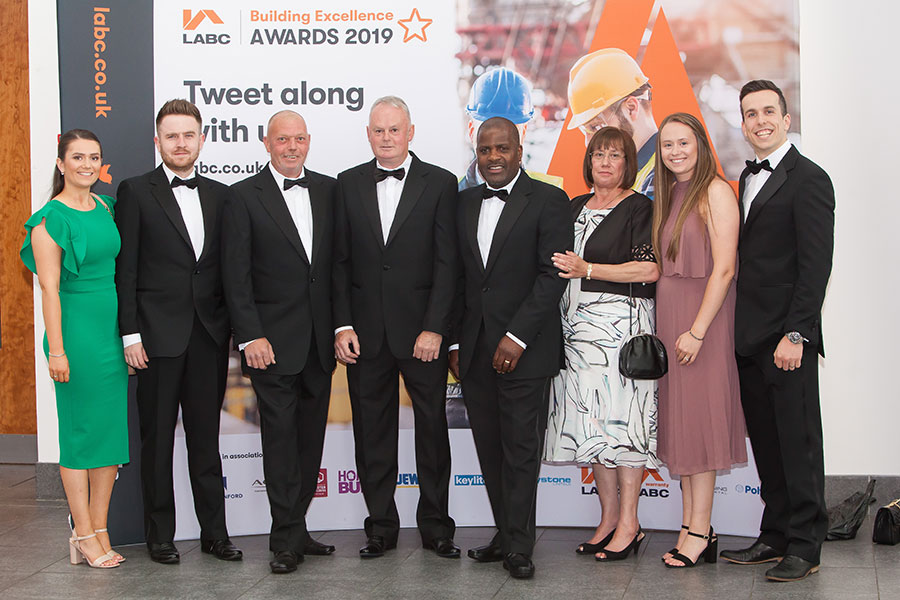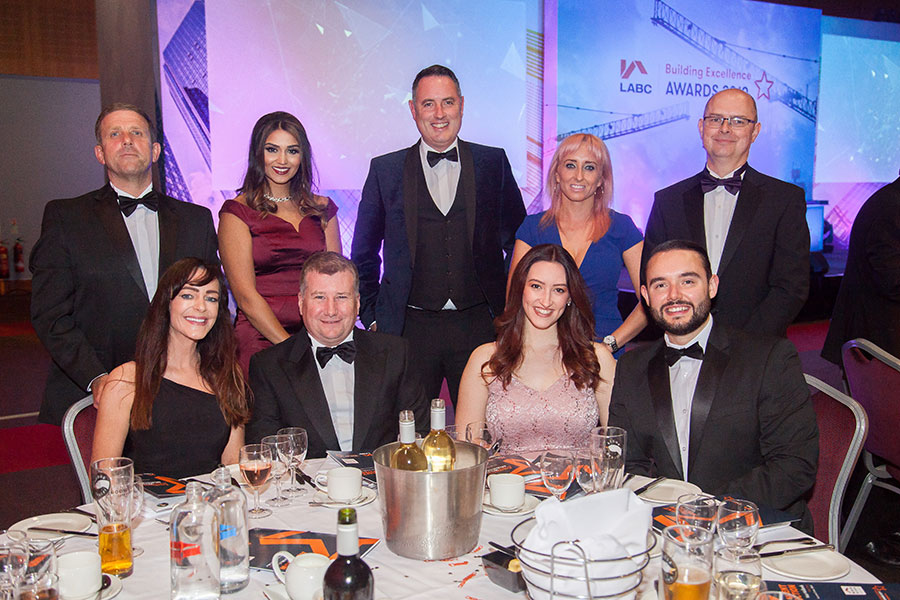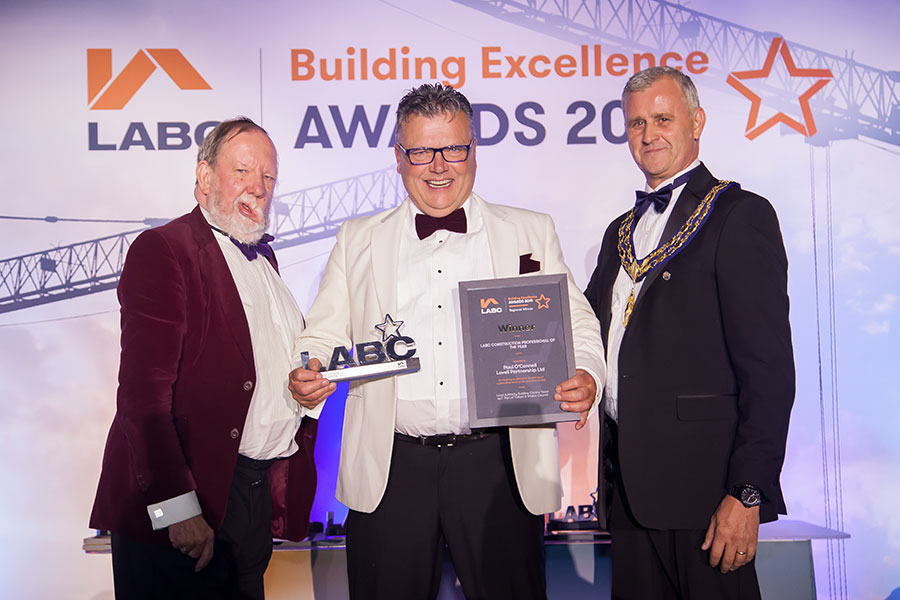 View and download all photos (for free) from the event
Thanks to our sponsors
Representatives of LABC sponsors Jewson, Keylite, Build Aviator and Keystone Group presented trophies and certificates to all the winners and highly commended projects and people.
Are you a winner?
Join the best of the best!
Winners automatically go into the Grand Finals which will be held on Friday 8 November 2019 at the Park Plaza Westminster Bridge in London. Join us and celebrate the best of building control professionalism that leads to safe, sustainable and high quality construction projects.
Sign up to the building bulletin newsletter
Over 48,000 construction professionals have already signed up for the LABC Building Bulletin.
Join them and receive useful tips, practical technical information and industry news by email once every 6 weeks.