Regional Building Excellence awards 2019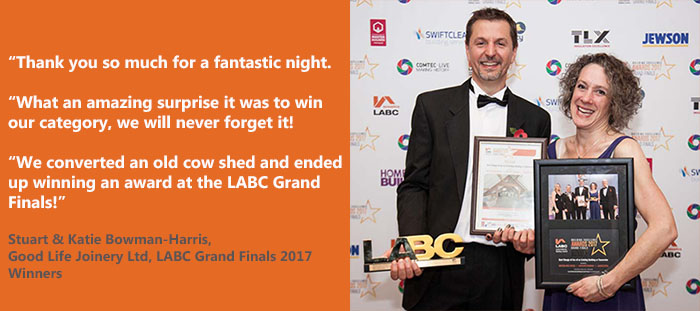 Entries for 2019 Awards will be opening soon!
The LABC Regional Building Excellence Awards are the largest business to business awards in the UK. Our network covers all local authorities in England and Wales and is split into 12 regions, each of which holds their own regional awards.
Who can enter and what's the process?
Building control surveyors, builders, architects, designers and anyone else involved in a construction project where building control was provided by a local authority team can submit an entry to the relevant region, these are then reviewed and shortlisted by a panel of judges.
Shortlisted entries will be invited to attend the regional awards, and winners will be invited to attend the Grand Finals, which are held in London and attract over 800 guests.
Discover your deadline date below. 
Regional Awards