Statutory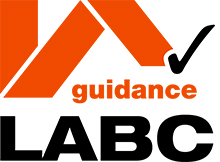 Welcome to the Statutory Guidance page. This page contains the updated version of the Building Regulations 2010, other allied legislation and interpretative guidance. Guidance on procedural matters such as dangerous structures, initial notices etc can also be found on this page.
Please note that where a document states 'original' version, amendments since the original publication have not been applied. To access the amendments to these documents, please visit: www.legislation.gov.uk
View an explanation of the Building Regulations, the Approved Documents with additional LABC guidance or the Building Regulations Key Updates 2015 (with video).
Additional Guidance:
Technical guide: Building Regulations Fire Safety Procedural Guidance
Circulars:
Building Regulations circulars 2010-2016
BCA Guidance:
BCA Technical Guidance Note 11: Interim Guidance on the transfer of sewers to water companies under The Flood and Water Management Act
BCA Technical Guidance: Policy Note 1 - Commencement of Work
BCA Technical Guidance: Policy Note 2 - Commencement within the '5 day Period'
LABC Technical Guidance:
Technical Guide: Viewpoint - Small detached buildings
Technical Guide: Viewpoint - Loft conversions - when can they be considered as habitable?
Technical Guide: Viewpoint - Householder guide to reroofing conservatories and porches
Technical Guide: Guidance on adding solid roofs to conservatories or porches attached to dwellings
Technical Guide: Viewpoint - Is a detached canopy a building?
Technical guide: Building Regulations Fire Safety Procedural Guidance
LABC Member Document:
Member Document: LABC Dangerous Structures Enforcement Powers