Fitting out a shop unit? When do you need to make a Building Regulations application?
Whether this is a new shop unit as part of a mixed use development or an existing shop that needs renovation or refurbishment, this project probably needs Building Regulations approval, as most of the associated work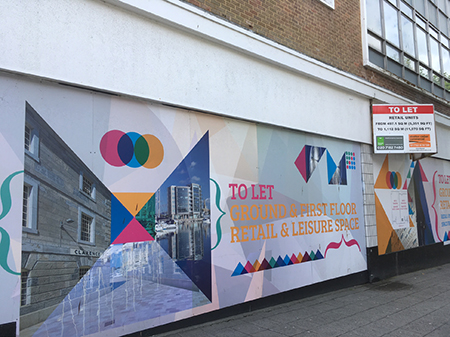 involved is controllable under the Building Act.
Your Local Authority Building Control team can guide you through the process, providing all the necessary certification and saving you time and money.
Works that need permission include any works that involve installing or making material alterations to controlled services or fittings, such as drainage, plumbing, boilers, air conditioning and electrics, changing the use of a building, insulating or underpinning the building and any structural work.
Your work might also affect the performance of the building in a fire and the means of access or escape for occupants.
Checklist
Here's a simple checklist – if you answer yes to any of these you will need to make an application
Undertaking the provision or extension of a controlled service or fitting
Are you moving the boiler or installing a new gas appliance?
Are you extending the boiler flue?
Are you relocating a sink involving alterations to, or new connections to, a drainage stack or an underground drain including above ground waste pipes?
Are you providing hot water and wholesome water to the sink?
Are you replacing a window or external door? This must not be any worse thermally than what you are replacing and must provide the same openable area. Access must not be made any worse – a level threshold must still be a level threshold.
Are you installing a new window or external door in a new opening?
Are you replacing an existing electrical circuit which affects a flat above the shop?
Carrying out a material alteration
Are you removing load bearing walls to accommodate a new layout? A structural design and fire resistance will be needed for the new lintel and bearings, and foundations may need to be assessed for suitability.
Are you removing doors (or non-load bearing walls) between rooms particularly to a staircase? This will affect means of escape and additional precautions in other parts of the property may be needed such as escape windows, interlinked smoke and heat detection and additional fire resistance. The same would also apply to the addition of new internal walls.
Are you removing the ceiling? Even a suspended ceiling may be providing fire resistance and/ or acoustic value.
Carrying out a material change of use
Does your work involve the creation of a dwelling or subdivision to create more than one dwelling or flat or room for residential purposes?
All works must meet the relevant technical requirements and they must not make other fabric, services and fittings less compliant – or more dangerous - than they previously were.
For example, replacement double-glazing must not worsen compliance in relation to means of escape, air supply for combustion appliances and their flues and ventilation for health.
Electrical installations must not worsen compliance in relation to: structure (depth of chases in walls, notches in floor and roof joists); fire safety (provision of detection systems, fire resistance of penetrations through floors and walls); site preparation (resistance of service penetrations to rainwater and radon); sound (service penetrations on party walls); ventilation; thermal (use of energy efficient lighting) and access (heights of sockets and switches).
Is your building listed or in a conservation area or an area of outstanding natural beauty? If so, you might require additional consent from the Planning Department.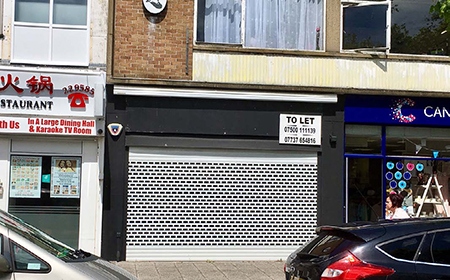 Is there a storage area above the shop that could be converted into a flat? The Government has committed millions of pounds into helping bring empty homes back into use and loans of up to £50,000 per dwelling may be available to help owners to renovate their empty homes and/or convert empty non-domestic buildings to residential homes for reoccupation.
This guidance only covers the main areas affected, if you are in doubt then speak to your Local Authority Building Control team who can offer advice and guidance on how compliance can be achieved.
You will need to make a simple application including layout plans, description of proposed work and any calculations. These will be assessed and approved and then your work on site will be inspected at agreed stages. Finally when everything has been completed you will receive a Completion Certificate.
LABC will make this as pain-free as possible, offering a responsive, value for money service, usually with same-day inspections and simple liaison with the Fire Service and other departments.
Further information
View some LABC shop fit-out case studies and retail case studies.
Comments
(No subject)
Submitted 1 year 2 months ago
Please advise , do we require building control certification for adding on to existing equipment I.e. electrical,fire alarm and air conditioning? These works are to an existing gym in north London.
Look forward into hearing from you at your earliest convenience.
Kind regards
Andrew
Add new comment
Sign up to the building bulletin newsletter
Over 48,000 construction professionals have already signed up for the LABC Building Bulletin.
Join them and receive useful tips, practical technical information and industry news by email once every 6 weeks.